So you think you have the perfect coffee set up and don't need any cool coffee gadgets? The brewer that makes a delicious drink. The mug that cleverly declares your love for coffee. What if there are some cool gadgets out there that can up your coffee game? What you don't know may be keeping you in the minor leagues! Let's take a look at some handy coffee gadgets to make drinking coffee that much more special! 
---
1. COSORI Coffee Mug Warmer & Mug Set
Tired of your coffee getting cold too quickly? This 24-watt warmer is perfect for home or office! This uses thermal conductivity to keep your coffee warm! The 17 ounce mug is stainless steel with a cool-touch handle and a silicone slip-resistant sleeve. You can switch between Fahrenheit and Celsius temperature control. Never drink lukewarm coffee again!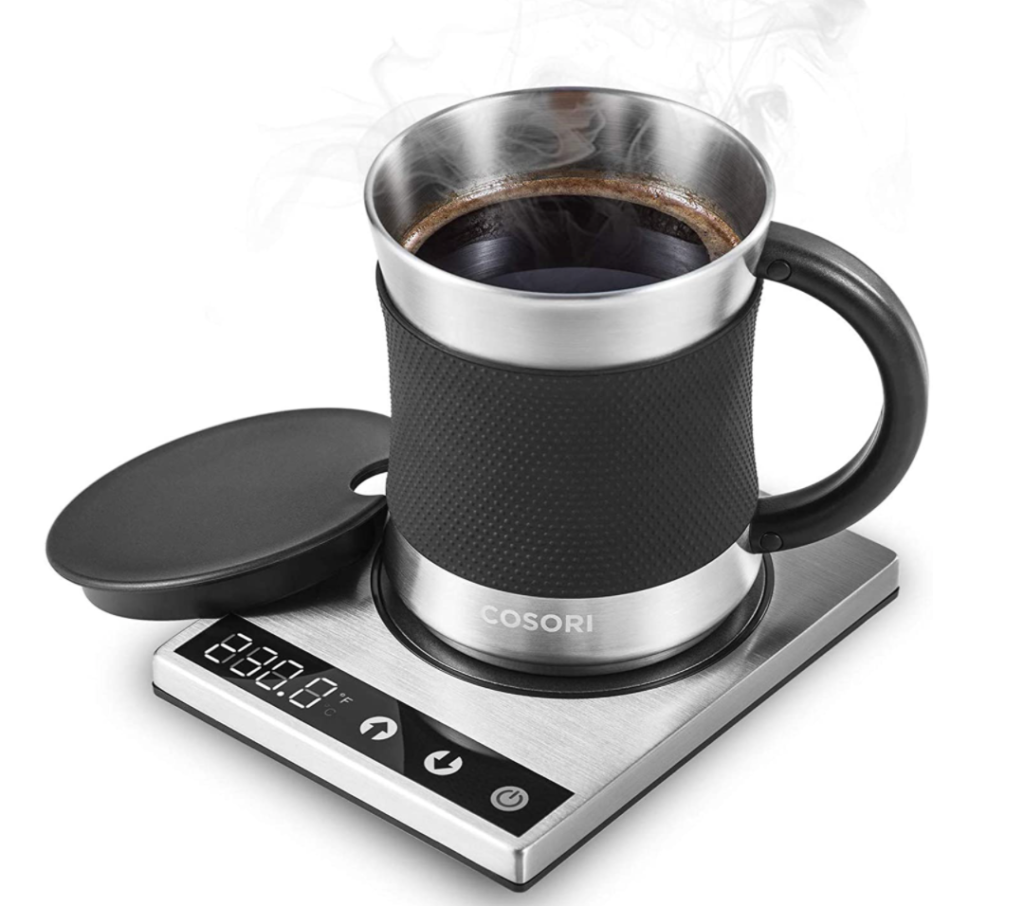 ---
2. Freehand Luggage Travel Cup Holder
Now that air travel is ramping up, you will soon be rushing through our Nation's airports with way too many items to carry around. Make your travel a lot easier with this hands free coffee cup holder. This holder is SELF LEVELING so your drink won't spill when you tilt and start rolling your luggage through the terminal! How cool is that! It adjusts to almost all luggage handle bars with a 4″ to 8″ width. These are US made and a Veteran-owned company!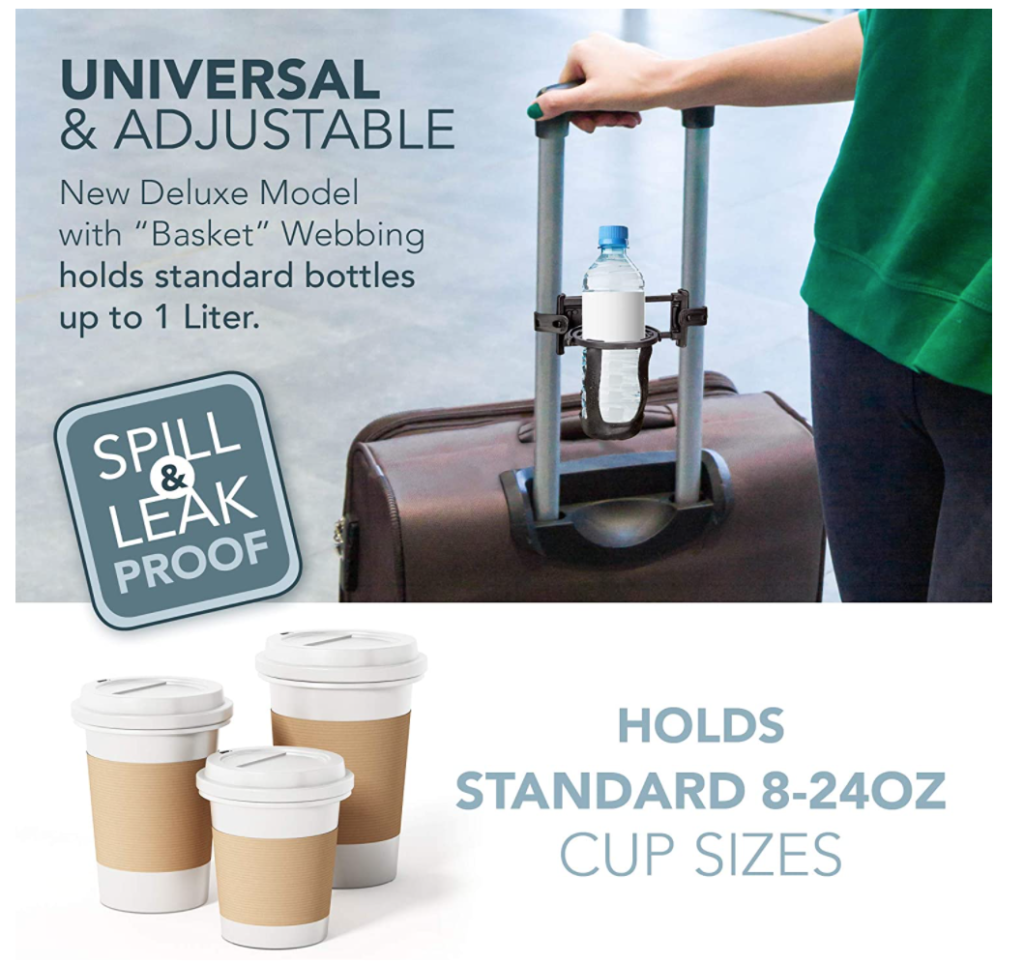 ---
3. VPCOK Milk Frother and Steamer
If you don't have an espresso maker but still want to enjoy a cappuccino or latte, a stand alone milk frother and steamer may be right up your alley! This gadget has 3 modes. Milk heater, warm milk frother and cold milk frother. There is a non-stick interior which makes cleaning easy! You simply push the button and you'll have your frothed or steamed milk in a very short time!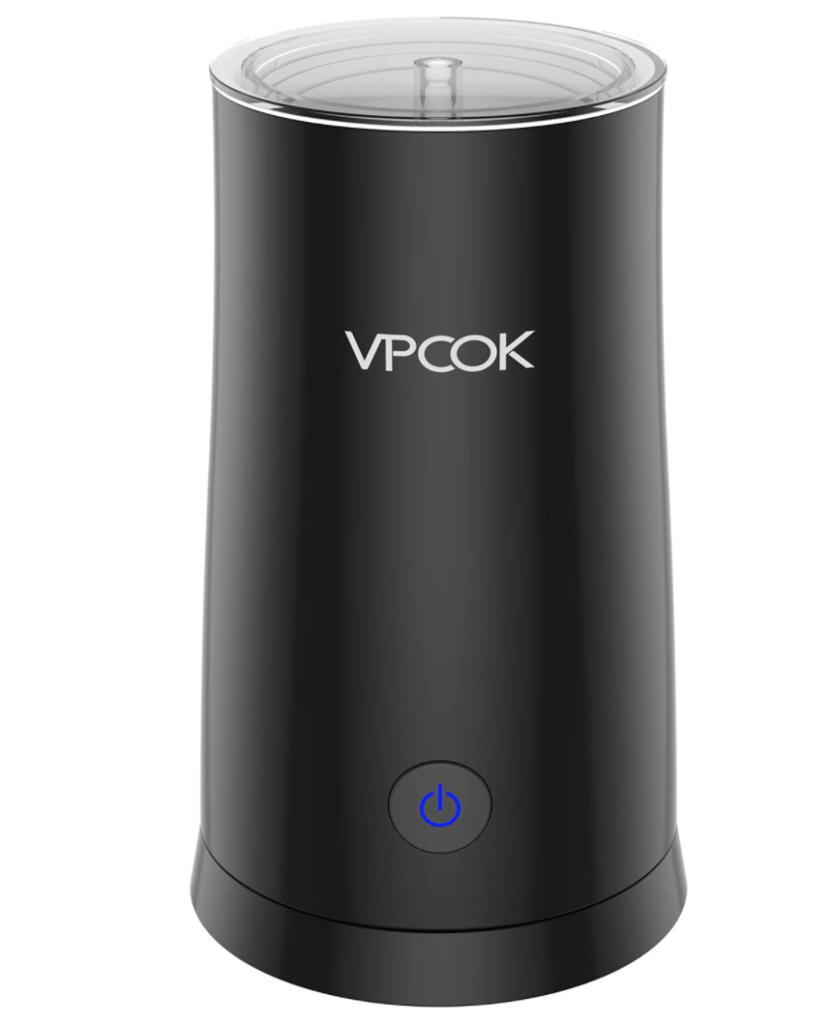 ---
4. Takeya Patented Deluxe Cold Brew Coffee Maker
Cold brew coffee can be one of the smoothest, tastiest coffee you've ever had! Cold brewing makes a much less acidic coffee than traditional, heat based brewing. This has a BPA free container, a non-slip silicone handle and an airtight lid. It holds up to 4 cups of delicious coffee with a fine mesh filter that helps you avoid and grinds in your drink.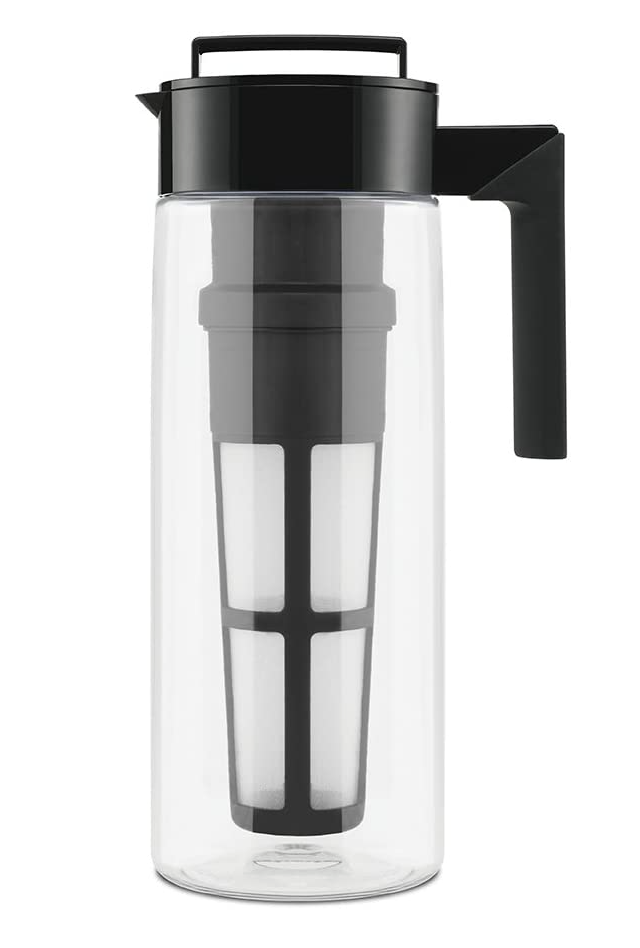 ---
5. Zulay Original Milk Frother Handheld Foam Maker
Not looking to get as high-tech as number 3 above? You can alway froth your milk with this reliable, handheld frother. This gadget comes with it's own stainless steel holder. It mixes any liquid you would use including non-dairy soy, almond or rice milks! The company also guarantees it for a lifetime!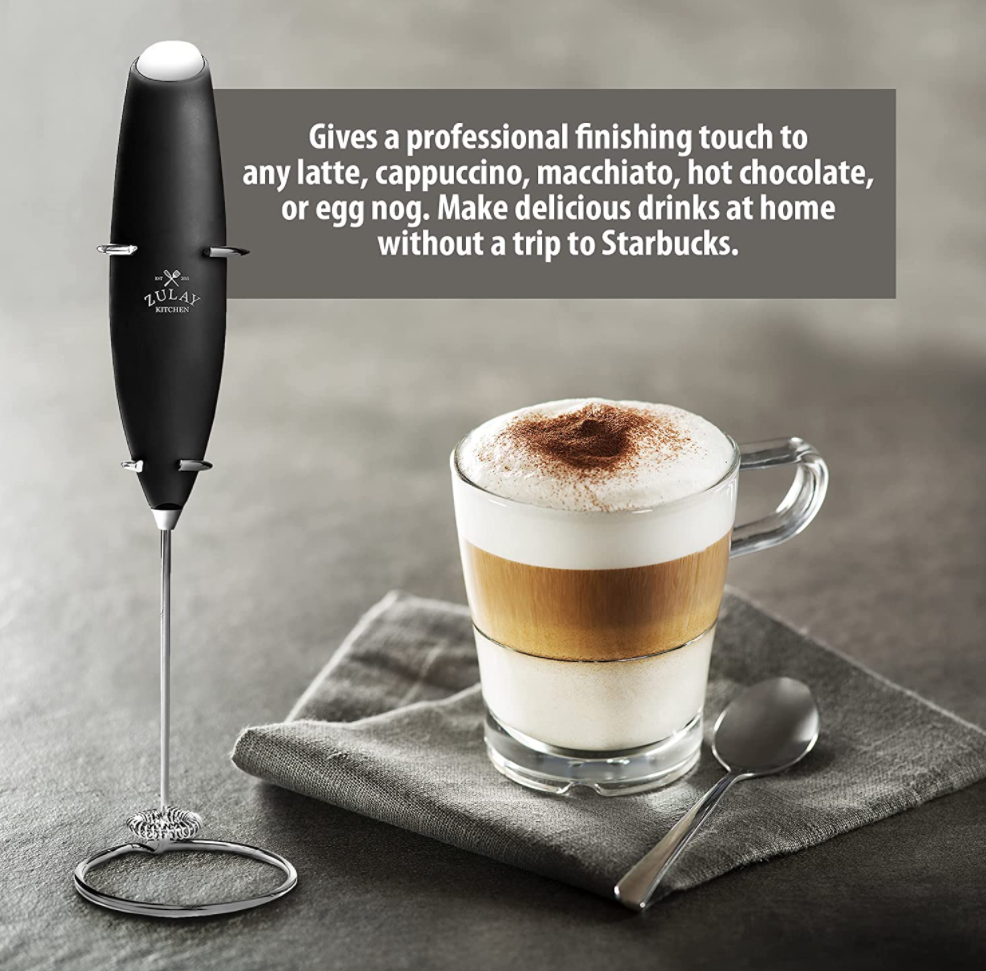 ---
6. KRUPS Precision Grinder
There is a lot of versatility in this one gadget! You can change the grind setting to make Drip Filter Coffee, French Press Cold Brew, Pour Over Espresso and more! You can also control the amount of coffee you want to grind with a 2-12 cup setting. After that it's a simple one-touch process that gives you fresh ground coffee for a delicious beverage!
---
7. AeroPress Coffee and Espresso Maker
We previously featured the Aeropress on My Coffee Addiction but felt it fit into the cool gadget products featured here. The rapid brewing AeroPress avoids the bitterness and high acidity created by the long steep time required by the French press. It's easy to use, easy to clean and easy to store. This comes highly recommended!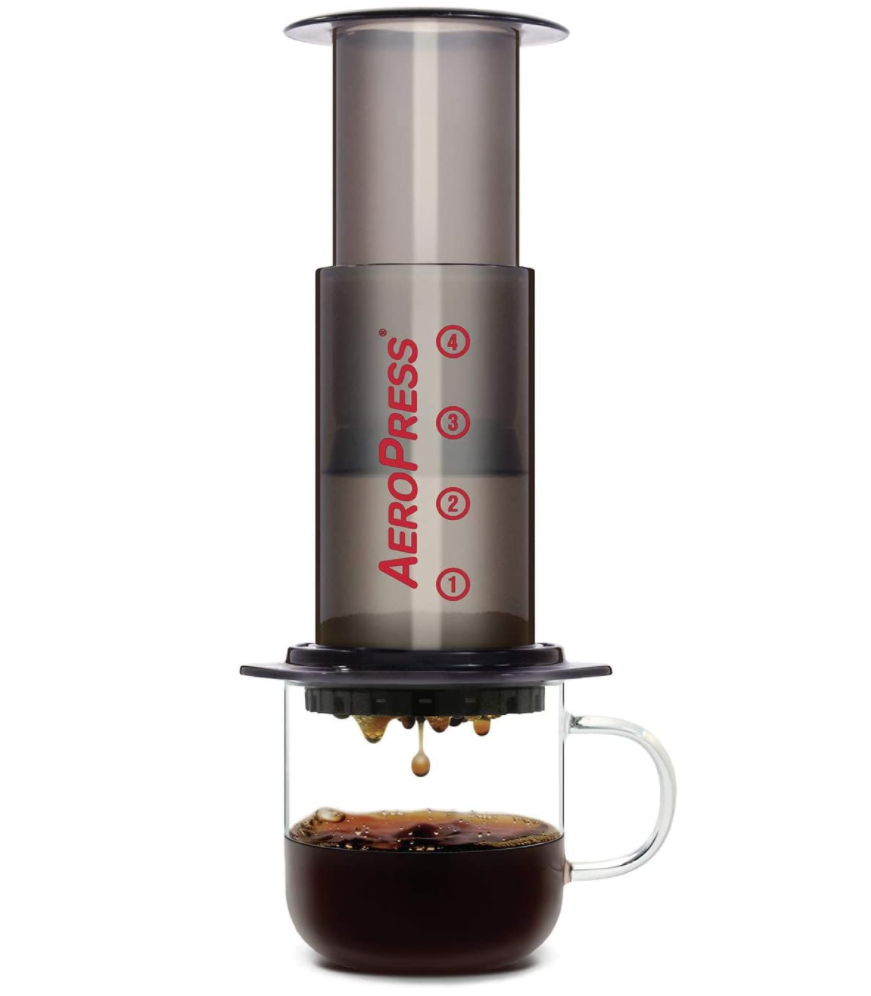 ---
8. Nuvo Eco Ceramic Handy Coffee Bean Roaster
Do you want the freshest coffee possible? You can roast your own beans at home with this stove top bean roaster. The ceramic roaster has a waffle shaped interior to help mix and roast the beans evenly. The back end of the handle is where you pour out the roasted coffee beans when done. Roast to your desired level, grind and brew a delicious, fresh cup of coffee!!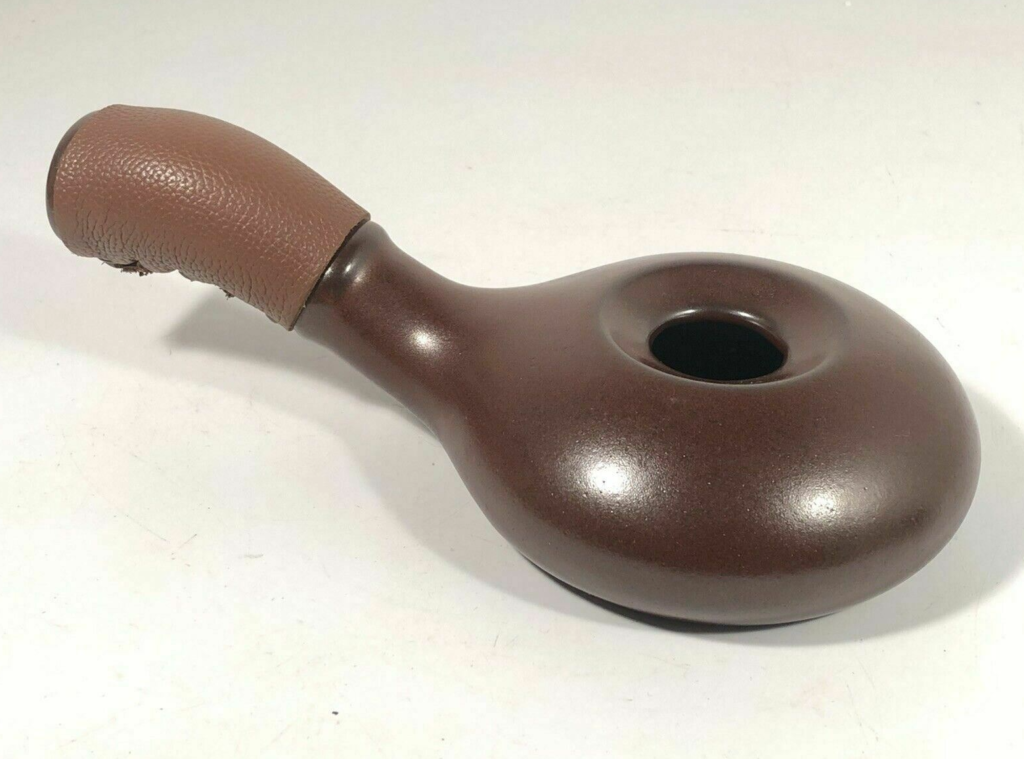 ---
9. BruTrek Steel Toe 2.0 French Press Coffee Travel Mug
Want French Press coffee but you're in a rush. This combo French Press Travel Mug is ideal for you! This sturdy piece gives you the luxury of craft, French Press coffee wherever your adventure takes you! It has a patented ultra-fine mesh filter screen to block any grounds from your drink. It works just as well with loose tea leaves!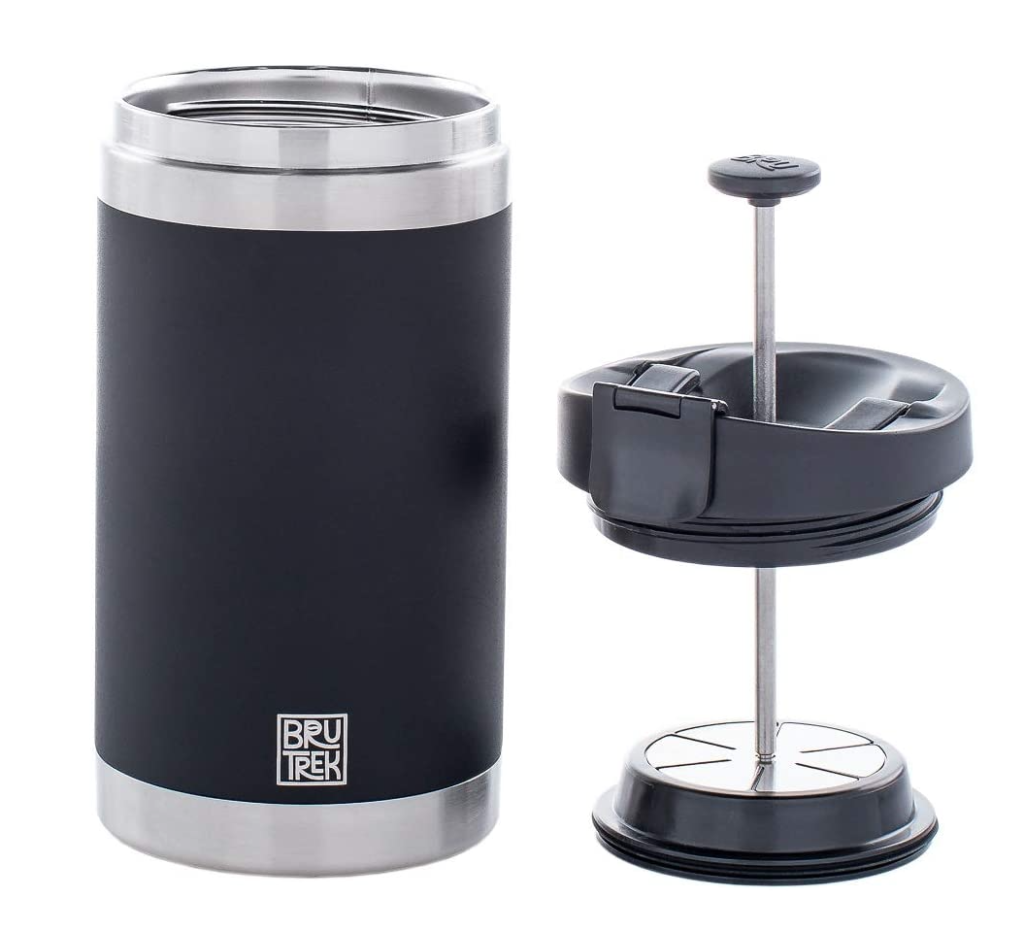 ---
10. JavaPresse Manual Coffee Grinder with Adjustable Setting
Want to get fully immersed in the coffee making process? Manually grinding your beans makes you feel like an old-school barista! The Conical burr mill and brushed stainless steel whole bean grinder works for all kinds of brew methods like Aeropress, drip coffee, espresso, French press and Turkish brew. Even though it is manual, this grinder is equipped with over 18 click settings. This ensures you have 100% precision & control over the coarseness of your coffee beans. This makes for the perfect grind to start your day.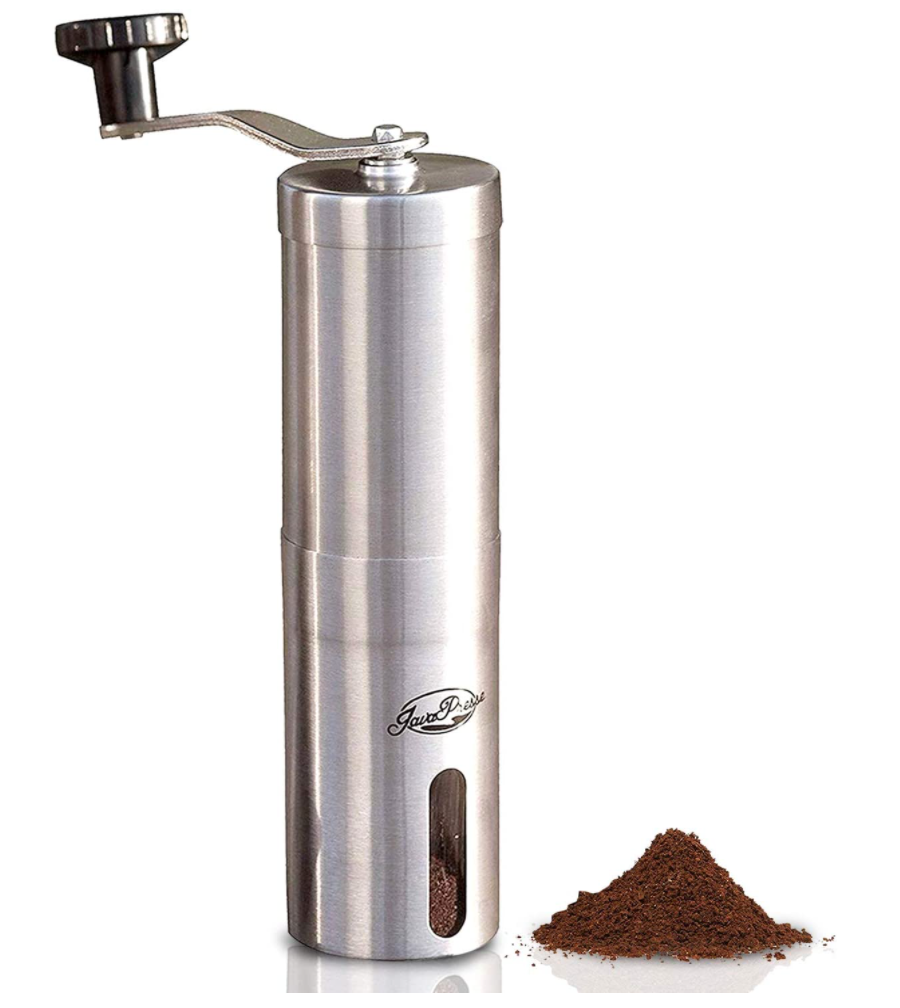 ---
Adding any one of these very cool gadgets can greatly improve your daily coffee experience. Choosing which one is right for you is the hardest part. Good luck!!