Cold brew coffee is different from Iced coffee, where the coffee is brewed hot and iced is added to it. Cold brewing involves soaking coarse ground coffee beans in cold water over an extended period of time. As a result, there is a concentrated brew that is then filtered and enjoyed warm or cold. There are many different methods for the the brew process. Some are simple like placing the coffee and water in a mason jar to steep or you can use cold brew equipment designed specifically for this method.
Benefits Of Cold Brewing:
Low Acid – Cold brew tends to be less acidic than its hot brewed counterpart. This usually results in less problems with stomach issues from drinking the hot brew. I've noticed less gut irritation when I drink cold brew.
Smooth Taste – Coffee that is cold brewed has a smoother taste that is much less bitter. With cold brew, I was able to eliminate sugar and milk. Now I enjoy a much healthier drink.
Drawbacks Of Cold Brewing:
Less Antioxidants – Recent studies show that cold brewed coffee contains less antioxidants that hot brewed.
More Time Needed – Yes, cold brew takes several hours to brew/steep. I usually do this overnight and enjoy my cold brew the next day.
How To Make Cold Brew:
So, there are many ways to cold brew, depending on the equipment you have or don't have.
Mason Jar – Yes. you can do this simply in a mason jar or any container you hold liquids in. Simply put coarse ground beans in the container add the cold water and brew/steep for anywhere from 8-24 hours to get the optimal brew strength. I like using a cheesecloth to filter out the grounds. You can then add ice or warm it up.
Use a french press – This is a clever use of your french press. This is the same process as a mason jar with the added convenience of a built in filter to separate the coffee ground from the liquid.
Best Cold Press Brewers:
Now, there are some very good equipment for cold brewing available to purchase. Some are more simple. Some are fairly involved. Here are some great options for you to try:
Takeya Patented Deluxe Cold Brew Coffee Maker, One Quart, Black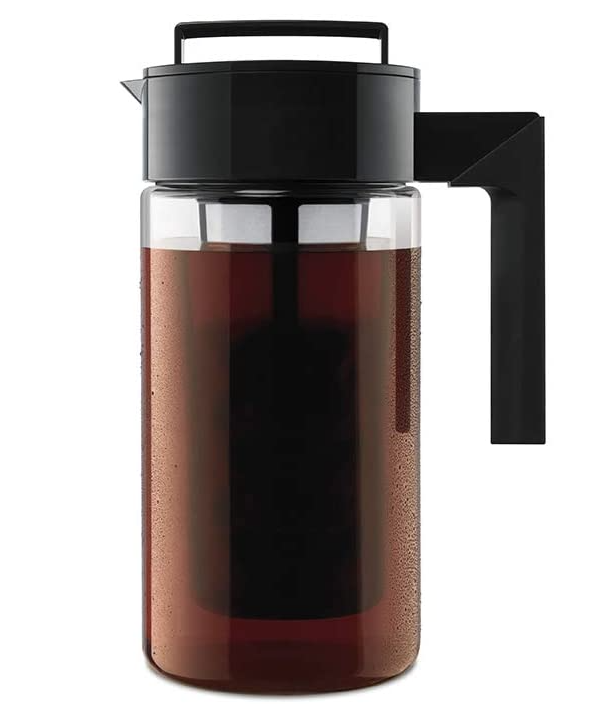 Current Amazon Price: 19.99
---
Cafe du Chateau Cold Brew Coffee Maker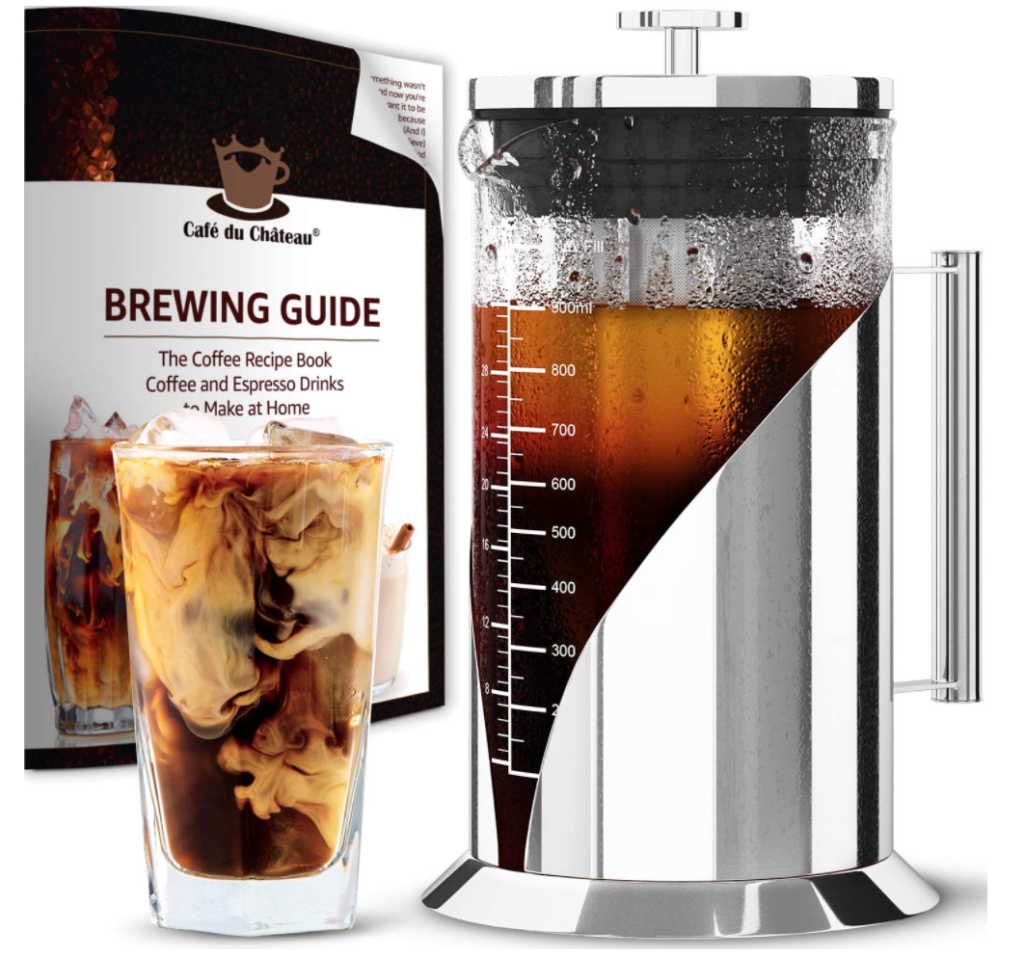 Current Amazon Price: 24.95
---
KitchenAid KCM4212SX Cold Brew Coffee Maker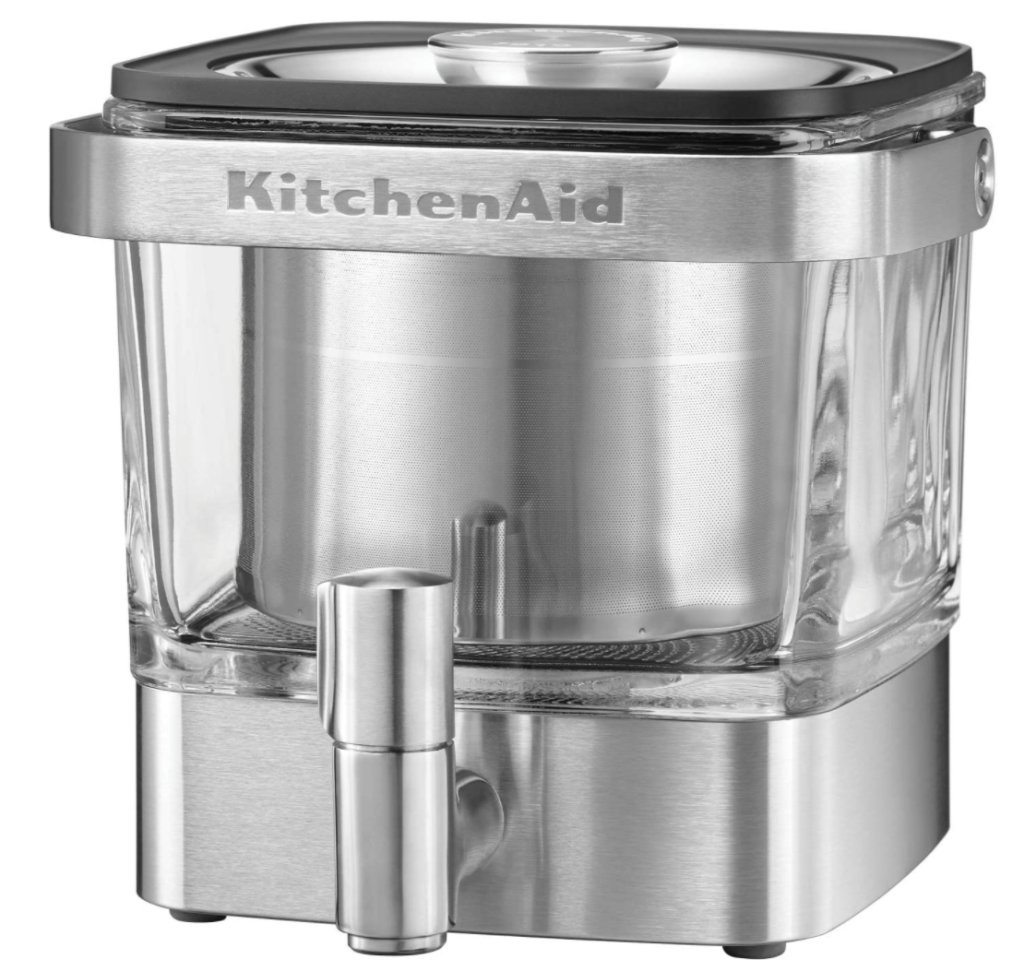 Current Amazon Price: 79.99
---
Airtight Cold Brew Iced Coffee Maker (& Iced Tea Maker) with Spout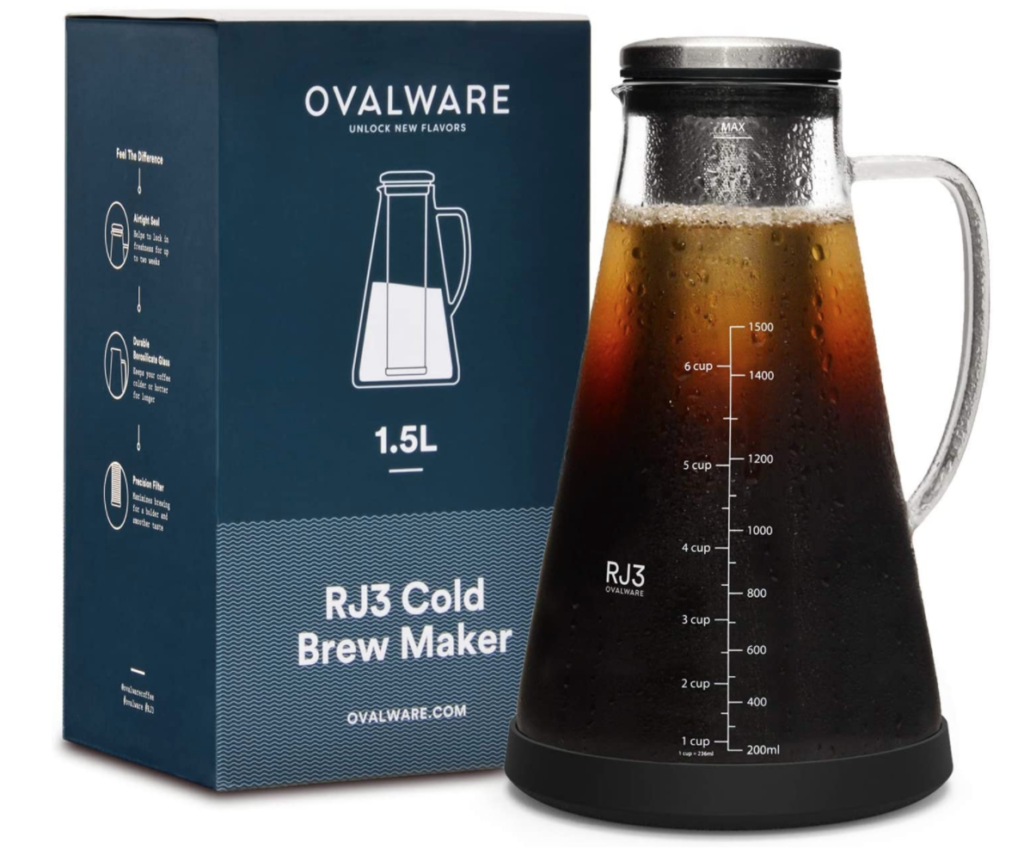 Current Amazon Price: 35.99
---
Bodum K11683-01WM Bean Cold Brew Coffee Maker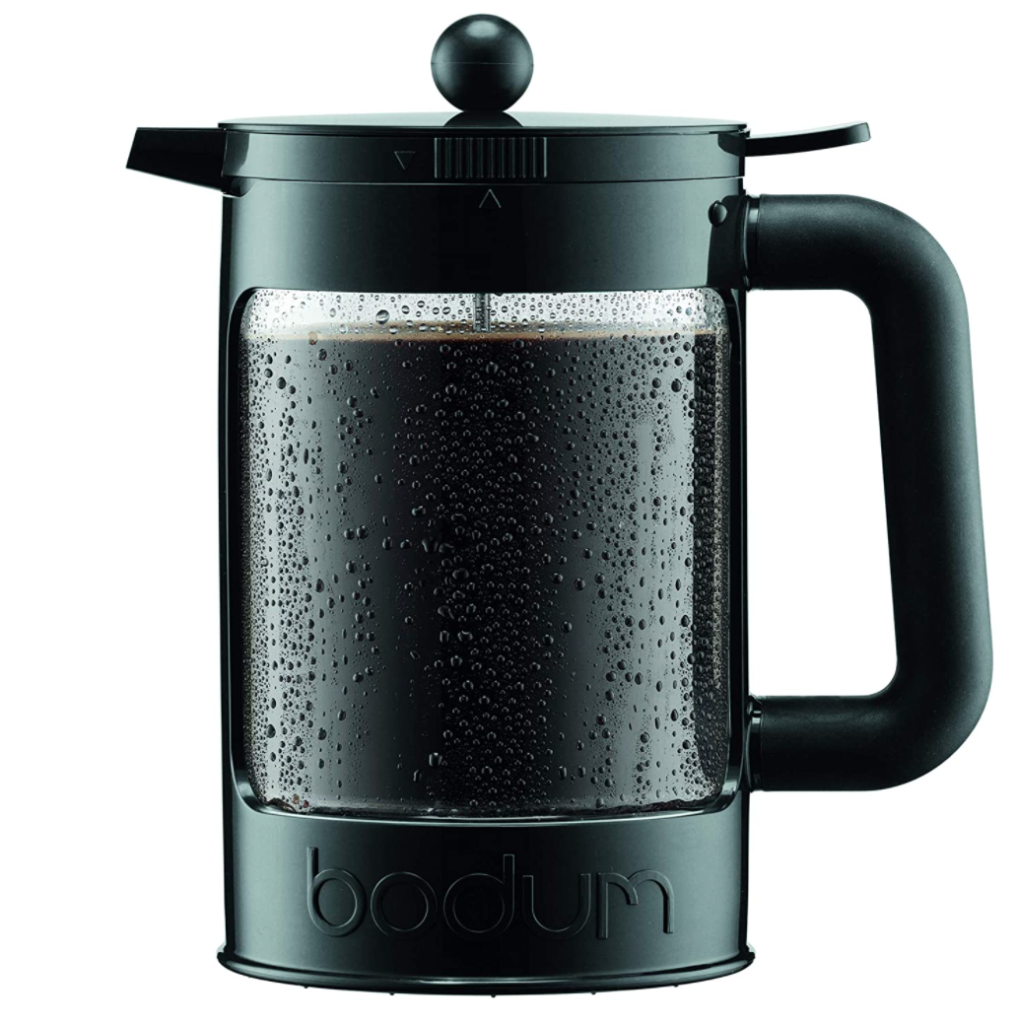 Current Amazon Price: 12.88
---
You Can Also Buy Cold Brew Pre-Made:
Here are a few very good Cold Brew products to buy and have delivered to your home.
This gives you a good mix of level of ease and price points. Leave a comment if you cold brew on a regular basis and if you have any suggestions for getting the best tasting cold brew coffee. Happy Brewing!!